Policy Holder Service Center - Help
Login
Go to "Login" under "Policy Holder" to register or login to our "Policy Holder Service Center"
First time users must "Register" to access this site.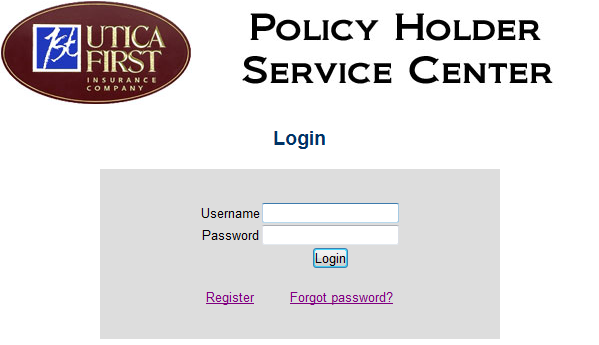 Registration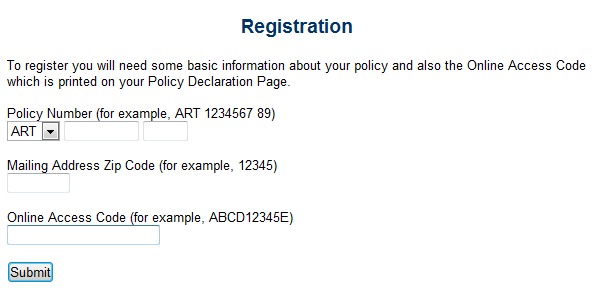 After filling in and submitting the required information shown, the next step of the registration "Registration Part 2" will display. Please fill out all requested information then click the "Register" button at the bottom of the page.
Note: The username and password you enter here will be the same you will use to login once registration is complete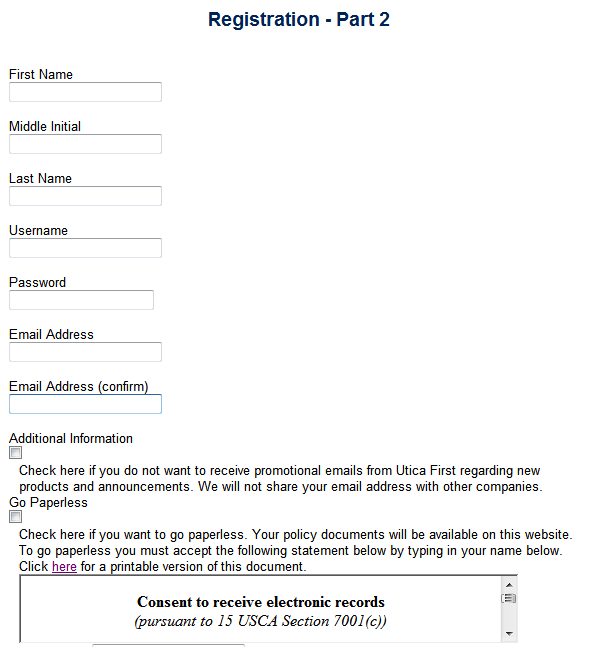 After clicking the "Register" button you should see a message indicating an email was sent containing a link to finish and confirm your registration.

You will need the verification code in the email to finish the registration process. For your convenience, you can click on the link supplied in the email, for first-time login.
Login:
Enter the username and password you created during registration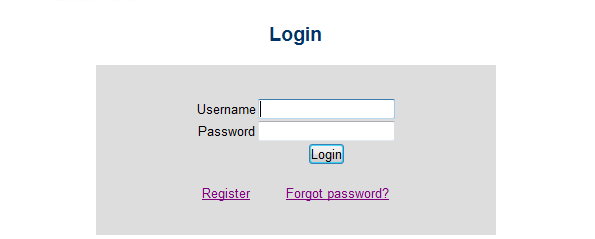 Forgot My Password
If you have forgotten your password, please click the "Forgot password?" link, then follow the screen prompts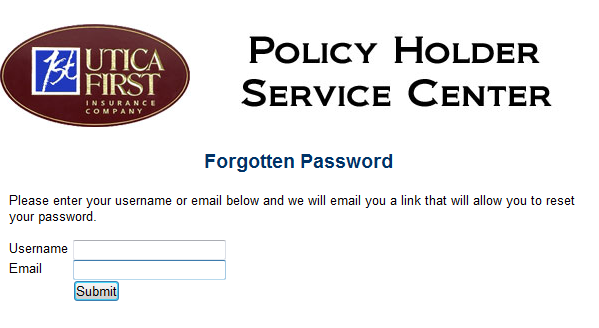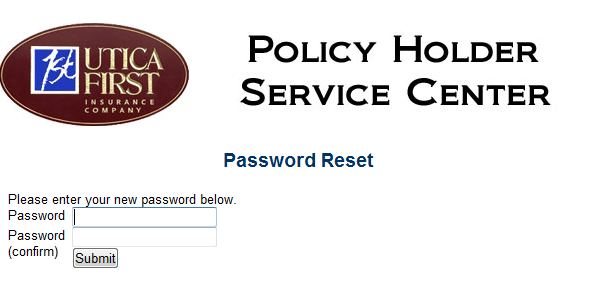 Billing Inquiry
Click the "Online Payment" link under "Customer Service" to enter the online payments or inquire about previously submitted online payments.